Wine Australia-funded customer insights research provides knowledge and resources to promote more effective activities in established and emerging markets and an increased demand for Australian fine wine.
Customer insights research focuses on pre-competitive knowledge and focuses on to understanding both the end-consumer of Australian wine and the key players and influencers in the distribution systems of established and emerging markets.
Resources in customer insights provide knowledge from advances in;
identifying descriptors for Australian wine that are easily understood by Chinese customers
why consumers choose (or don't choose) Australian wine
tracking attitudes, perceptions and behaviour towards Australian wines in China over three years, and
understanding wine consumers' purchase and consumption patterns before, during and as a consequence of, visits to winery cellar doors
Australian Wine Flavours Card
The Australian Wine Flavours Card is a one-page tool produced by Wine Australia, based on research by the University of South Australia that links an Australian wine descriptor with an equivalent taste identified by Chinese consumers.
The Australian Wine Flavours Card can be used equally by Australian wineries at their cellar door as by retail wine outlets and restaurants. It can help guide Chinese customers through the tasting process and help the sector engage more effectively about our fine wines.
Australian wine businesses can register their interest to receive a copy of the Australian Wine Flavours Card.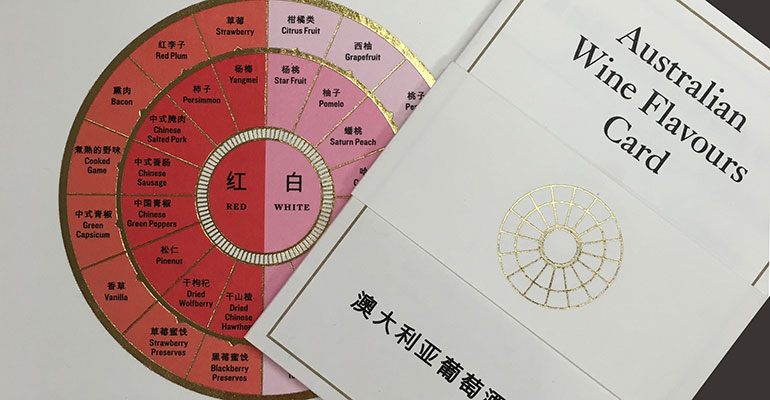 Videos
What wine customers want Part 1
What wine customers want Part 2 'What' and 'Who'
What wine customers want Part 3 Packaging
What wine customers want Part 4 Cellar Doors and Regions
---
Stay in touch with Wine Australia