The Adelaide Hills region is located south-east of the city of Adelaide. The GI region is nearly 1500 km2 in size and has a total of 3957 hectares of vineyards.
Due to its high altitude, the climate is cool, although valleys and sub-valleys create various meso-climates.
The main varieties grown in the region are Sauvignon Blanc, Pinot Noir, Chardonnay, and Shiraz.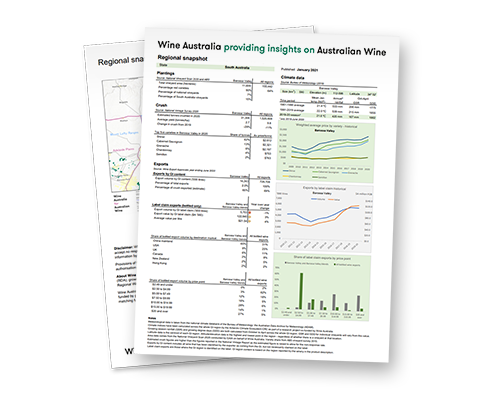 Adelaide Hills Regional Snapshot 2022-23
Regional Snapshots are one-page profiles updated annually of individual Australian wine regions. They provide at-a-glance summary statistics on: climatic characteristics, viticulture data, winegrape production, and winegrape price and export sales data for wine, compared against the same statistics for the whole of Australia.
Download now
This map is not an accurate representation of the regional GI boundaries. Please click
here
to view an accurate map of the regional boundary.
-35.350
Latitude (southernmost point)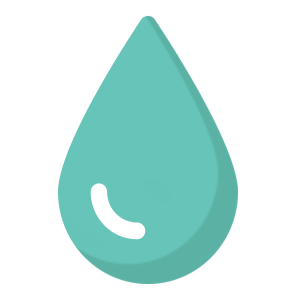 268mm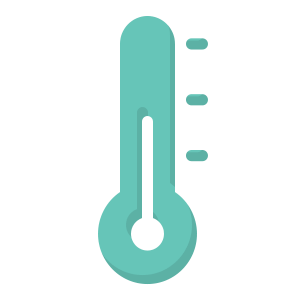 20.4°c
Chardonnay
Complex medium weight wines with good natural acidity. A decent amount of Chardonnay, especially from the cooler sites, is used in the production of sparkling wine.
Pinot Noir
Adelaide Hills is the leading region in South Australia for the production of high quality Pinot Noir. The style is typically medium-bodied with ripe cherry and strawberry fruit with soft tannins. A proportion of Pinot Noir contributes to the production of high quality sparkling wines.
Sauvignon Blanc
This is the most widely planted white variety in the Adelaide Hills and is often referred to as the benchmark for Sauvignon Blanc in Australia. The style tends towards ripe tropical flavours with hints of gooseberry and herbaceousness, with crisp acidity, great length and intensity.
Top varieties grown in Adelaide Hills

Climate
Altitude creates various meso-climates but overall the climate is cool
The region is very hilly with various valleys and sub-valleys
Some west facing slopes in the northern area are warm enough to ripen Cabernet Sauvignon
Most of the region is best suited to early ripening varieties

Soil
Predominantly grey-brown or brown loamy sands
Some patches of mostly sandy soils
Stay in touch with Wine Australia