Wines of brilliance and innovation
The Clare Valley wine region is located north of the city of Adelaide. The GI region is 680 km2 in size and has a total of 5093 hectares of vineyards. The region was settled in the late 1830s, with the first vineyards planted and wines produced in the early 1840s.
The climate features a warm to hot summer, but cooling afternoon breezes play a major role in slowing down the ripening process.
The main varieties grown in the region are Riesling, Shiraz, and Cabernet Sauvignon.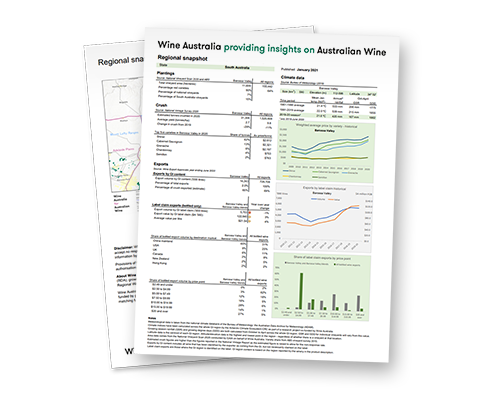 Clare Valley Regional Snapshot 2022-23
Regional Snapshots are one-page profiles updated annually of individual Australian wine regions. They provide at-a-glance summary statistics on: climatic characteristics, viticulture data, winegrape production, and winegrape price and export sales data for wine, compared against the same statistics for the whole of Australia.
Download now
This map is not an accurate representation of the regional GI boundaries. Please click
here
to view an accurate map of the regional boundary.
-34.107
Latitude (southernmost point)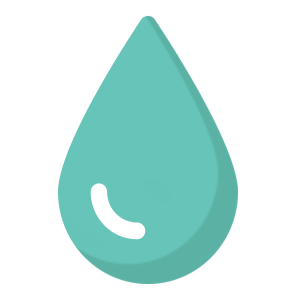 232mm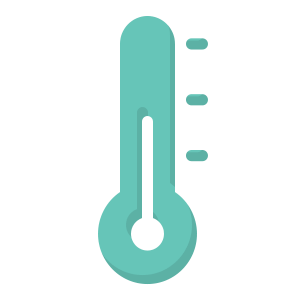 22.3°c
Cabernet Sauvignon
Also does very well in Clare displaying dark, rich black fruit characters with firm but plush tannins. Often blended with Shiraz and sometimes a little Malbec.
Riesling
This variety has become synonymous with Clare Valley. The typical style is quite restrained and austere when young with lime and mineral notes. Most benefit from 5–7 years of bottle age and can evolve for decades. Clare Riesling represents 20% of total Riesling crushed each year in Australia.
Top varieties grown in Clare Valley

Climate
The temperature data is often said to be very misleading due to the large diurnal variation
Drops of temperatures from 40°C during the day to 1°C at night are common during main ripening months
Altitude and aspect within the valley important
Protection from or exposure to cooling maritime breezes

Soil
11 different recognised soil types
Polish Hill is known for broken slate
Watervale has limestone in sub-soils
Stay in touch with Wine Australia