An early warning 'real time' smoke taint detection system – believed to be a world first – is being built in the North-East Victoria wine region in time for next summer.
The network of 100 smoke sensor stations (called WISDs – Wine Industry Smoke Detectors) are being made locally in Melbourne. It will record, analyse and report the exposure of wine grapes to individual smoke events and accumulated seasonal smoke exposure.
An electronic dashboard will then transmit information back to grapegrowers, allowing them to make timely decisions around grape testing, vineyard management and winemaking strategies to manage smoke effects.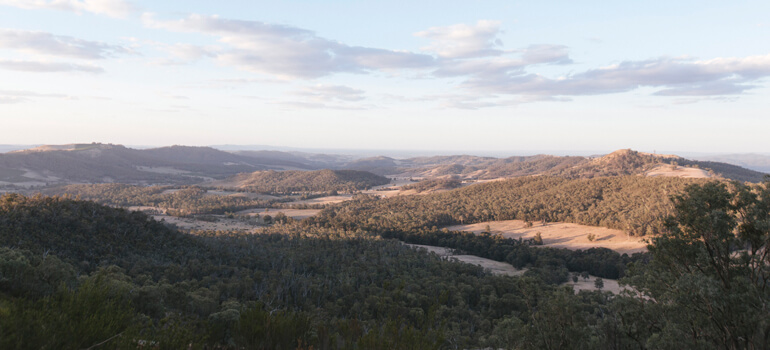 The project is a collaborative initiative of the Alpine Valleys, Beechworth, Glenrowan, King Valley and Rutherglen wine regions, which collectively form the North-East Wine Zone. It was the only non-Government organisation to obtain a grant through the Victorian Government's Local Economic Recovery program, following the 2019–20 bushfires. Wines of the King Valley, La Trobe University and Wine Australia are co-investors in the project.
The project builds on previous and current work by La Trobe University, funded by Wine Australia, which showed that smoke measurements taken in close proximity and within an exposed vineyard can provide an early indication of the risk of smoke damage to grapes and wine.
Chief investigator Professor Ian Porter from La Trobe University, who is committed to achieving better outcomes for the wine sector in the area of smoke taint research, said a key feature of the project was that data could be transferred immediately to a server, transforming it into relevant risk thresholds for smoke taint. Growers will be able to access the information via a phone app.
"The traffic light risk predictions will operate continuously and occur in real time."
Professor Porter said the risk categories determined by the sensor measurements would depend on the accumulated level of fresh smoke and a number of other key factors that influence the potential for smoke taint, including grape variety, distance from the burn, etc.
The thresholds were developed after extensive testing and correlation of smoke taint compound levels in smoke, grapes and wine from more 50 prescribed burns and six major bushfires over a number of years and relating this to sensory outcomes in wine.
Professor Ian Porter described the project as a 'career highlight for the team.'
"The point in doing research is watching someone benefit from the outcome and we are passionate about this.
"During the major bushfires that occurred from 2018 to 2020, I met so many growers who were faced with uncertainty, stress and the massive loss of crops. They literally saw their hard work lost before their eyes."
"This made me determined to develop a team of great people that could deliver an accurate real time predictive system for smoke taint."
During the 2020 bushfires, smoke damage to fruit across all five North-East Victorian wine regions resulted in thousands of tonnes of grapes being lost or downgraded in quality, and an estimated $140 million lost to grape and wine businesses in the region.
"We are confident that the future will be different with this system in place," Professor Porter said.
The sensor network is expected to be installed by the end of June, in time for the 2022–23 bushfire risk season and will also monitor controlled burns planned for the region during autumn. Data is expected to flow into the app by the 2022–23 season.
---
Stay in touch with Wine Australia