University of Tasmania food scientist Samantha Sawyer is on a quest to develop a simple and inexpensive system that is capable of early detection of smoke taint in the vineyard.
If successful, her project could save valuable time and money in having to send smoke-exposed grapes to the laboratory for testing.
Samantha is the recipient of the ABARES Science and Innovation Award 2022, sponsored by Wine Australia and announced earlier this month.
Samantha's project will explore two different approaches to detect and quantify the phenols which cause smoke taint.
The first is based on colourimetric assays to get a cumulative measure of all volatile phenols present in smoke. Colourimetry is a technique used to determine the concentration of coloured compounds in solution.
"So it will pick up the phenols, which are the smoke taint compounds, in the air," Samantha said.
The second uses MQ gas sensor prototypes to give real-time measurements of volatile phenols that cause undesirable characteristics in wine – rather than just smoke levels.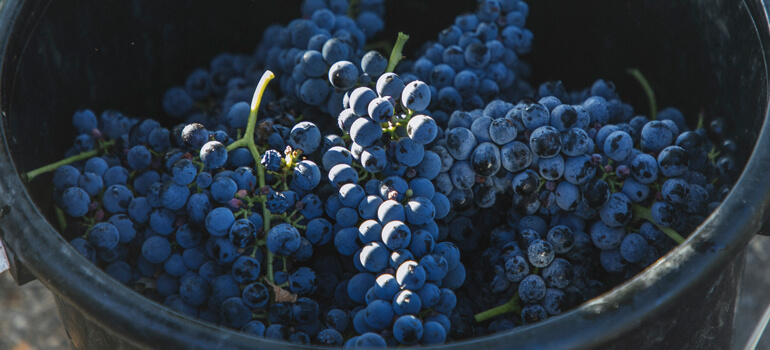 As part of the project, Samantha will test the technology on bucket ferments recommended by the Australian Wine Research Institute (AWRI) for sensory testing of smoke-affected grapes.
"Bucket ferments are a good way to test the response curves and sensitivities of both approaches," Samantha said.
The most appropriate sensors will then be selected for an 'e-nose' trial – a technology developed at the University of Tasmania to detect phenols in the vineyard.
"The intention is to develop prototypes capable of quantifying volatile phenols released during fermentation to support sensory tests from these bucket ferments – and to be validated against laboratory-based tests as part of this project," said Samantha.
However, she said the real goal of the project was to develop an inexpensive, simple-to-use, on-site detection system capable of quantifying exposure to volatile phenols over the whole growing season and at multiple points across a vineyard or block.
Samantha said the system she was developing aimed to ensure growers had a measure of smoke taint risk for their vineyard to support decision-making "around stop/go points for investment in fruit and winemaking."
"In short, it will give confidence in decision-making around smoke-tainted fruit."
---
Stay in touch with Wine Australia