The battle against fungicide resistance is set to get a boost with a new national funding package.

The Cooperative Research Centre for Solving Antimicrobial Resistance in Agribusiness, Food, and Environments (CRC SAAFE) aims to tackle antimicrobial and antifungal resistance across Australia's food, agribusiness and environmental sectors over the next decade.
Led by the University of South Australia, the CRC is made up of more than 70 partners drawing from a diverse range of disciplines including food and agriculture businesses, water utilities, waste recyclers, regulatory authorities, government agencies, research institutes and universities.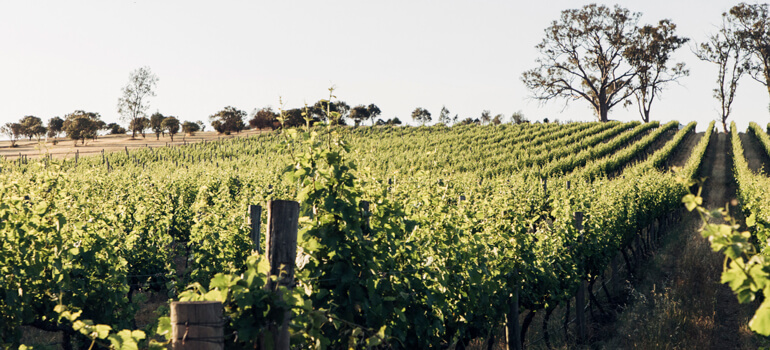 Wine Australia has joined the South Australian Research and Development Institute (SARDI), the research arm of the South Australian Department of Primary Industries and Regions, to lead a key project with the support of Curtin University and the Australian Wine Research Institute targeting the growing issue of fungicide resistance in grapevines.
Diseases such as Powdery mildew, Botrytis bunch rot and downy mildew is estimated to cost the Australian grape and wine sector more than $200 million a year. With a heavy reliance on fungicides for disease management, fungicide resistance in Australian vineyards is increasingly becoming a management issue for grapegrowers.
Image credit: AdobeStock
The CRC SAAFE will take advantage of collaboration across industries to develop shared solutions to monitor, manage and mitigate the spread of antimicrobial and antifungal resistance.
Importantly, it will also recognise the interconnectedness of human, animal, plant and environmental health in antimicrobial and antifungal resistance.

"Research supported by CRC SAAFE in partnership with Wine Australia will advance diagnostics for fungicide resistance by developing and optimising both in-field and high-throughput laboratory genotypic testing," said SARDI Senior Research Scientist Dr Mark Sosnowski
Together with conventional phenotypic and molecular sequencing techniques, these enhanced testing systems will be used for early warning and disease epidemic monitoring, supporting the sector to make informed decisions about spray programs and disease management.


"Early detection and regular monitoring of fungicide resistance will support appropriate anti-resistance strategies and prolong the efficacy of currently available fungicides," said Dr Sosnowski.
He said this could lead to reduction in the usage of fungicides and improve the outcomes of disease control, as well as protecting agrochemicals from reduced efficacy by resistant pathogen populations.
"It will also reduce loss of yield, quality and cost of production to improve sustainability of the sector."
---
Stay in touch with Wine Australia