A new series of tools aiming to improve the planning of extreme weather events was recently released, giving growers the heads up on the chances of heatwaves or rain events weeks, or even months ahead.
The new Bureau of Meteorology (BoM) forecast products has been developed through the Forewarned is Forearmed (FWFA) project, funded under the Department of Agriculture, Water and Environment's Rural R&D for Profit program.
"Growers and producers have said for some time that it would be helpful to know whether the temperature forecast for the coming weeks and months would be 'extremely hot' or just 'warmer than average' or whether the rainfall forecast implies 'increased chance of extremely wet or dry conditions' or 'marginally wetter or drier conditions," said senior scientist Dr Peter Hayman, from the South Australian Research and Development Institute (SARDI) Climate Applications Science Program.
Growers have played a key role in the development of the BoM forecast products, giving advice and feedback as part of a sector representative group instigated by Wine Australia.
"We wanted to ensure the extreme event forecast products were relevant from a viticultural perspective, so it was important for growers to have input on the look and feel of the new BoM forecast products," Dr Hayman said.
One of the first tasks of the group was to identify the main weather and climate risks for the grape and wine sector – and the tactical decisions undertaken in preparation for them.
"In doing so, a distinction was made between short term operational decisions (1–7 days influenced by weather forecasts and tactical decisions influenced by seasonal climate forecasts) and long-term strategic thinking (years to decades that use historical climate data and climate change projections)."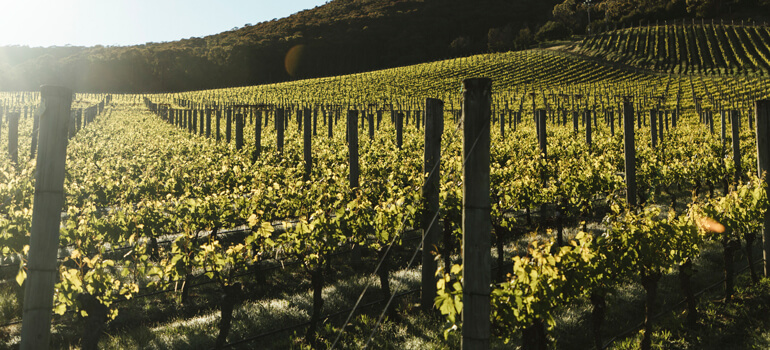 An example of tactical decisions based on these time frames was in planning for a heatwave.
"For example, a weather forecast of a heat wave would trigger operational decisions including irrigating in the days before the event," Dr Hayman said.
"Seasonal forecasts of a warmer than average season might influence the amount of water purchased; or management of the inter-row. In cooler climate wine regions it may also involve a decision not to leaf pluck.
Climate change projections of increased heat events might inspire changes to irrigation systems, varieties, row orientation and perhaps even shifting a vineyard within the region or seeking a cooler region."
He said it was hoped the new tools would assist growers in making these important management decisions.
The tools can be viewed on the Bureau's website.
The Forewarned is Forearmed project is supported by funding from the Australian Government Department of Agriculture, Water and the Environment as part of its Rural R&D for Profit program.
Webinar: Forewarned is Forearmed outlooks and new features on the Bureau's website
This webinar explores three new tools developed and recently released as part of the Forewarned is Forearmed project, a partnership of government, research and industry sectors funded through the Australian Government's Rural R&D For-Profit Program.
The new features respond to the growing need for information around unseasonal and extreme weather and climate events to build climate resilience and support better-informed decision making.
Thursday 14 July 1:00pm AEST
The Bureau of Meteorology's Dr Andrew Watkins (Head of Long-Range Forecasts) and Dr Avijeet Ramchurn (Senior Climatologist) will join Dale Grey (Seasonal Risk Agronomist, Agriculture Victoria) to present and answer questions about the Forewarned is Forearmed outlooks and new features.
Registration for event here.
---
Stay in touch with Wine Australia