19 May 2022
Details &
registration
Considering Taiwan as a potential export avenue? Learn everything you need to know to succeed in doing business in this growing market for Australian wine. In 2021, the value of Australian wine exports to Taiwan increased by 65 per cent to a calendar record of $31 million.
With presentations by Austrade Taiwan and Value Learning for Wine Australia, this 90-minute virtual tailored workshop will provide wineries and producers with a strong understanding of the current state of the market, opportunities and challenges for Australian wine, local trade insights and the cultural aspects that are important to understand before conducting business in Taiwan. Equip yourself with tools to succeed in building strong business relationships and working with Taiwanese customers.
You will also gain insight from members of the wine trade with experience in market who will discuss the main intercultural challenges they have faced, the barriers to effective communication and their top tips to help others succeed by doing business in Taiwan.
With topics including:
Taiwanese history, economy, society, and business culture
Understanding the business environment
Overcoming the cultural barriers to doing business in this market.
This workshop will be suitable for anyone:
Considering doing business in Taiwan
Already working with Taiwanese customers and partners
Looking to establish partnerships with companies in Taiwan.
Speakers
Fran Baxter
Executive Director, Value Learning
An intercultural educator with a passion for learning, Fran has a deep desire to build greater intercultural skills with groups, individuals and organisations. With more than 25 years' experience in international education, intercultural learning and student mobility, she designs and facilitates learning programs delivered in Australia and across the globe. Fran manages and designs government funded projects connecting Australia with Indonesia, India and China, and manages projects related to vocational and teacher education, intercultural communication, inclusion and belonging.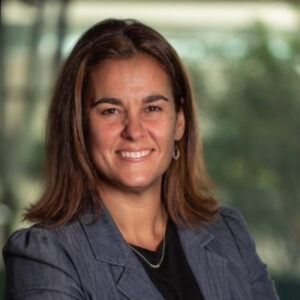 Marcela Lapertosa
Director of Education, Value Learning
A Cross Cultural Psychologist with a passion for fostering intercultural understanding, Marcela is also a master facilitator and trainer who has travelled the world providing global competence, intercultural learning and leadership training to diverse audiences. Marcela led the development of multiple intercultural learning curricula to enhance study abroad experiences for students, host families, volunteers and international education professionals. An advocate for Global Citizenship education, Marcela organises and speaks at several conferences around the world.
Amy Liu
Intercultural Trainer/Executive Coach
With over 20 years of cross-cultural coaching experience, Amy is passionate about helping people achieve "Intercultural Success". She specialises in training programs in developing the appropriate communication skills and cultural knowhow to achieve effective business relationships and results in Taiwan.
Brent Moore
Senior Trade and Investment Commissioner, Austrade Taiwan
Brent commenced as Senior Trade and Investment Commissioner Taiwan in January 2020, leading a team of 12 staff members.
Brent facilitates commercial engagement on behalf of Australian firms in a number of sectors, including health and biotechnology, financial services, renewable energy, agribusiness, education and training. Brent has 15 years of public and private sector experience in international trade policy and promotion, including the China-Australia Free Trade Agreement and business consultations for the European Commission.
Prior to his Taipei posting, Brent was Trade and Investment Commissioner in Shanghai from February 2014 to December 2019. He was responsible for e-commerce, food & beverage and agriculture initiatives and Australia's participation in the China International Import Expo in 2018 and 2019.
Brent holds bachelor degrees in International Business and Chinese.