04 Aug 2022
Details &
registration
Considering Vietnam as a potential export avenue? Learn everything you need to know to succeed in doing business in this growing market for Australian wine.
With presentations by Austrade Vietnam and Value Learning for Wine Australia, this 90-minute virtual tailored workshop will provide wineries and producers with a strong understanding of the current state of the market, opportunities and challenges for Australian wine, local trade insights and the cultural aspects that are important to understand before conducting business in Vietnam. Equip yourself with tools to succeed in building strong business relationships and working with Vietnamese customers.
You will also gain insight from members of the wine trade with experience in market who will discuss the main intercultural challenges they have faced, the barriers to effective communication and their top tips to help others succeed by doing business in Vietnam.
With topics including:
Vietnamese society, cultural values and business culture
Understanding the business environment; and
Overcoming the cultural barriers to doing business in this market.
This workshop will be suitable for anyone:
Considering doing business in Vietnam
Already working with Vietnamese customers and partners; and
Looking to establish partnerships with companies in Vietnam.
Speakers
Fran Baxter
Executive Director, Value Learning
An intercultural educator with a passion for learning, Fran has a deep desire to build greater intercultural skills with groups, individuals and organisations. With more than 25 years' experience in international education, intercultural learning and student mobility, she designs and facilitates learning programs delivered in Australia and across the globe. Fran manages and designs government funded projects connecting Australia with Indonesia, India and China, and manages projects related to vocational and teacher education, intercultural communication, inclusion and belonging.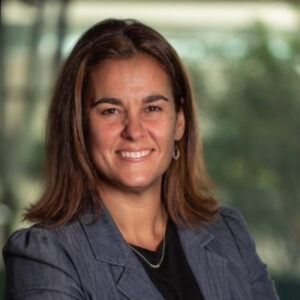 Marcela Lapertosa
Director of Education, Value Learning
A Cross Cultural Psychologist with a passion for fostering intercultural understanding, Marcela is also a master facilitator and trainer who has travelled the world providing global competence, intercultural learning and leadership training to diverse audiences. Marcela led the development of multiple intercultural learning curricula to enhance study abroad experiences for students, host families, volunteers and international education professionals. An advocate for Global Citizenship education, Marcela organises and speaks at several conferences around the world.
Jenny Tran
Marketing and Communications Consultant
Jenny Tran is a marketing and communications consultant with a passion for creating inclusive and empowering communications for diverse audiences. As a former high school educator and volunteer manager, she is adept at designing and facilitating learning programs within schools, organisations and communities.
Jenny is also the Marketing and Communications Manager of the Australia-Vietnam Leadership Dialogue, an initiative established to nurture relationships, collaboration between Australian and Vietnamese leaders.
She has lived, studied and worked across Vietnam, Australia, China, Malaysia and Indonesia. Jenny holds a Bachelor of Arts in International Studies, Communications and Media Studies from Monash University.
Chris Morley
Trade and Investment Commissioner, Austrade Vietnam
Chris Commenced as Trade Commissioner Hanoi in July 2022. In Vietnam, Chris has lead responsibility for promoting Australian capacity in Agribusiness, Food & Beverage, services & technology, infrastructure, health, defence and advanced manufacturing.
Chris has worked with a broad range of Austrade clients supporting their market entry and market growth strategies, focusing on a client first – outcome driven approach.
Prior to his Hanoi posting, Chris was based in San Francisco, leading the governments Agricultural Business Expansion Innovative roll out in North America; and prior to joining Austrade, Chris led a successful business selling food and wine into China via eCommerce and traditional channels for 5 years.
Chris holds a Bachelor of Arts (Psychology) and a Bachelor of Business Management from Victoria University.