Rebirth of an Australian Classic
As one of the original varieties planted in Australia, there are many vineyard sites, especially in McLaren Vale and Barossa Valley, with Grenache vines dating back to the late 1800s.
After seeing a decline in plantings between 2000 and 2010, Grenache is experiencing a recent resurgence based on new styles, with the popular 'GSM' blend being the most popular Grenache-based wine in Australian exports.
This versatile variety lends itself well to rosé style wines, which are increasing in popularity particularly among younger generations.
The growth in demand for Australian Grenache has seen the price of Grenache grapes increase from $577 per tonne in 2014 to $986 per tonne in 2019. In 2020, the average value of Grenache grapes exceeded that of Shiraz in McLaren Vale for the first time.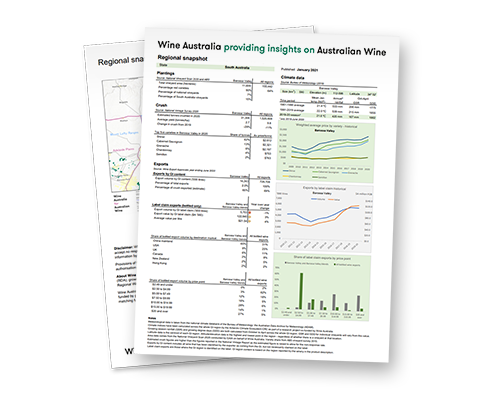 Grenache Variety Snapshot 2021-22
Variety snapshots are one-page profiles of individual Australian winegrape varieties and provide at-a-glance summary statistics on: viticulture data, winegrape production, winegrape price, key producing regions and export sales data compared against the same statistics for all wine grape varieties.
Download now
In the vineyard
Grenache is an early budding late ripening variety so is well suited to warmer zones
It is a vigorous variety that can yield prolifically
If over-cropped the wines can be simple and basic – keeping yields low results in higher quality, better structured wines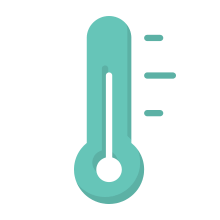 Regions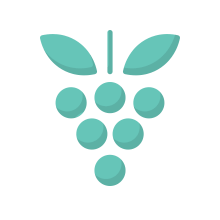 Styles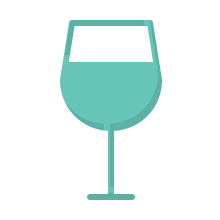 Qualities
In the winery

Vinification techniques
Use of cold soaks prior to fermentation for aroma enhancement
Whole cluster and stem inclusion techniques being used for structure and aromatics
Extended post-fermentation maceration for tannin integration and savouriness

Maturation
Larger format barrels for ageing
Older (neutral) oak barrels for maturation
Major regional expressions
Barossa Valley
Barossa is home to the oldest productive Grenache vineyards in the world
Medium to full-bodied, richly textured wines with red fruit, earth and white pepper character
Very important as the backbone to GSM blends
Read more on Barossa Valley
McLaren Vale
Many old vine vineyards scattered throughout the region
Medium to full-bodied wines with rich texture ripe juicy fruit, and spice
Read more on McLaren Vale
In the glass
Style and character
The style of Grenache has evolved in recent times. It can range from medium weight to full flavoured and rich.
Pairs with
Grilled meats, game, lighter curries, light to moderately spiced dishes, charcuterie.
Stay in touch with Wine Australia