Old vines and classic wines
The Barossa Valley region is located north-east of the city of Adelaide. The GI region is 578 km2 in size and has a total of 11,609 hectares of vineyards.
This region has warm grape-growing areas on the valley floor and cooler meso-climates at higher altitudes in the surrounding hills.
The main varieties grown in the region are Shiraz, Cabernet Sauvignon, and Grenache.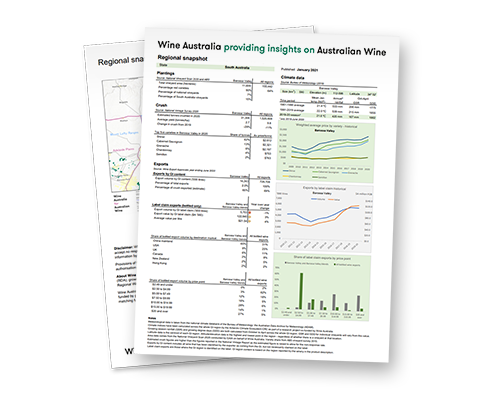 Barossa Valley Regional Snapshot 2020-2021
Regional Snapshots are one-page profiles updated annually of individual Australian wine regions. They provide at-a-glance summary statistics on: climatic characteristics, viticulture data, winegrape production, and winegrape price and export sales data for wine, compared against the same statistics for the whole of Australia.
Download now
This map is not an accurate representation of the regional GI boundaries. Please click
here
to view an accurate map of the regional boundary.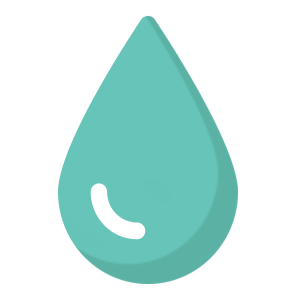 220mm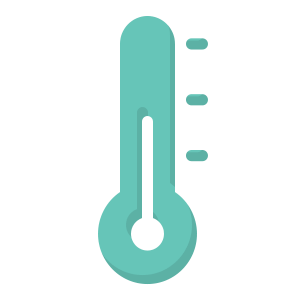 21.9°c

Climate
The region has a Meditarranean climate ideal for full-bodied red wines, excellent fortified wines and generally robust white wines.
The climate ranges from warm on the valley floor to cool at the higher altitudes in the hills surrounding the Valley.
The region has a large diurnal temperature range, high maximum temperatures, high sunshine days and low humidity and rainfall.

Soil
The complex system of valleys and twisting hills results in a variety of slopes, aspects and sites.
The soils vary widely, but fall in a family of relatively low-fertility clay loam through to more sandy soils, ranging through grey to brown to red.
As in so much of south-east Australia, acidity increases in the subsoils, restricting root growth and vigour.
Stay in touch with Wine Australia