A modern Australian classic
Cabernet Sauvignon is the world's most planted winegrape variety and it is the third most crushed variety in Australia, behind Shiraz and Chardonnay, accounting for around 15 per cent of the national crush.
It is grown in most regions in Australia, from the warm inland regions like the Riverland to the cool regions of South Australia's Limestone Coast and the temperate Margaret River.
It is commonly blended with Shiraz and/or Merlot, and is central to the classic Bordeaux wine, which is a blend of Cabernet Sauvignon, Merlot and Cabernet Franc.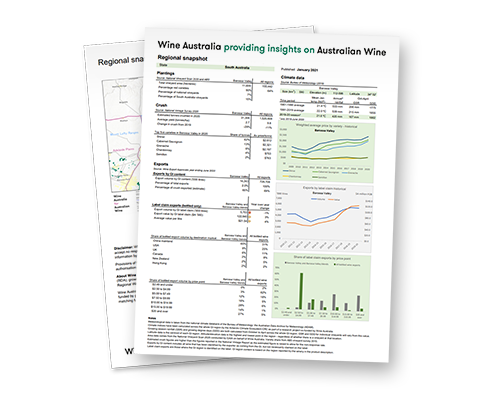 Cabernet Sauvignon Variety Snapshot 2022-23
Variety snapshots are one-page profiles of individual Australian winegrape varieties and provide at-a-glance summary statistics on: viticulture data, winegrape production, winegrape price, key producing regions and export sales data compared against the same statistics for all wine grape varieties.
Download now
In the vineyard
Originating in the Gironde in south west France, Cabernet Sauvignon is a cross between Cabernet Franc and Sauvignon Blanc.
Very old Cabernet Sauvignon vines exist in Langhorne Creek and Barossa.
Not a particularly adaptable variety. It prefers moderately warm climates – a mild maritime climate is ideal.
Thrives on well drained soils – especially gravel based soils in Margaret River and classic terra rossa soils of Coonawarra.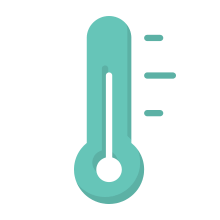 Regions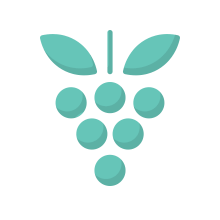 Styles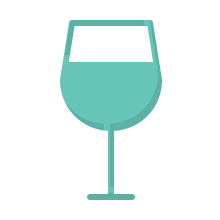 Qualities
24,682ha
Total plantings (2019-2020)
In the winery

Vinification techniques
Quite traditional vinification approaches
Pre-fermentation cold maceration techniques are used
Pump-overs and use of header boards common for colour, flavour and tannin extraction
1–3 week post-fermentation maceration depending on producer

Maturation
New French oak common for maturation
Long maturation in oak quite common for 12–24 months
Major regional expressions
In the glass
Style and character
Medium to full-bodied with strong varietal characteristics which shine through wherever it is grown.
Pairs with
Lamb, beef, darker game meats, braised red meat dishes, firm cheeses.
Stay in touch with Wine Australia