Mediterranean sensibility
The McLaren Vale wine region is located south of the city of Adelaide along the coast, where the cooling effect from the ocean creates substantial meso-climate variation.
The GI regions is 433 km2 in size and has a total of 7438 hectares of vineyards. The main varieties grown in the region are Shiraz, Cabernet Sauvignon, Grenache, and Chardonnay.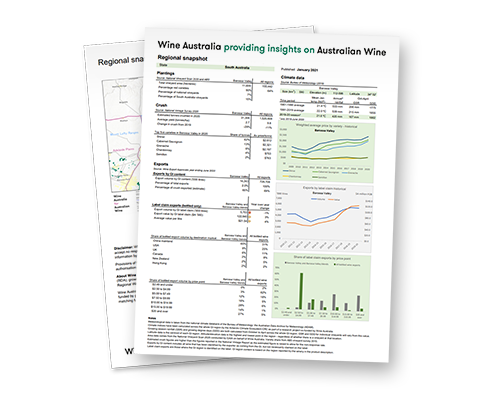 McLaren Vale Regional Snapshot 2022-23
Regional Snapshots are one-page profiles updated annually of individual Australian wine regions. They provide at-a-glance summary statistics on: climatic characteristics, viticulture data, winegrape production, and winegrape price and export sales data for wine, compared against the same statistics for the whole of Australia.
Download now

This map is not an accurate representation of the regional GI boundaries. Please click
here
to view an accurate map of the regional boundary.
-35.349
Latitude (southernmost point)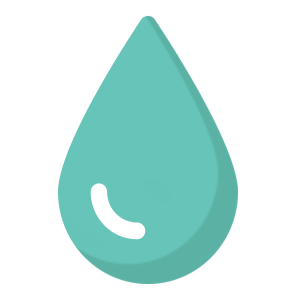 226mm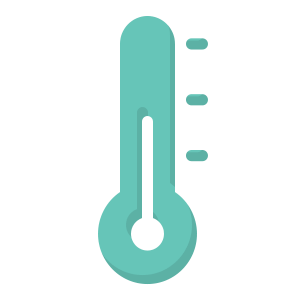 21.3°c
Cabernet Sauvignon
This variety shines in the cooler sites and cooler vintages. Full-bodied with ripe, soft tannins and classic blackcurrant/blackberry aromas and flavours.
Chardonnay
Although it doesn't get the attention of the red varieties Chardonnay is the most planted white variety in the region. Various styles are produced, depending on site, but range from lighter bodied citrus flavoured through to more full-bodied peach and melon flavoured with varied oak use.
Grenache
Grenache is grown in several parts of McLaren Vale and there are many very old vines dating back to the late 1800s and early 1900s. It is still used as the backbone in classic GSM blends but single-varietal wines are very exciting. Typically high in alcohol but with lively, juicy raspberry-scented fruit and spicy flavours.
Shiraz
While many varieties do well in McLaren Vale Shiraz is still considered king and still accounts for almost 50% of the total crush each year. A range of sub-regional styles exist but dark chocolate, blueberry and spice characters are common. The best examples are typically medium to full-bodied with vibrant, pure fruit.
Top varieties grown in McLaren Vale

Climate
The cooling effect from the ocean creates substantial meso-climate variation
Exposure to or protection from ocean influence dictates success of varieties planted
Low summer rainfall

Soil
Wide range of soils but red/brown loamy sand quite common
Sandy soils on hillsides around Blewitt Springs
Some areas with terra rossa
Stay in touch with Wine Australia