Cool-climate classic white
Sauvignon Blanc has been an incredible success story in Australia, more than doubling in area in ten years from 2001 to 2010, and rising to be the second largest white winegrape variety after Chardonnay in 2014.
It is grown across Australia from the warmest 'river' regions, to the cool climates of the Adelaide Hills and Tasmania, as well as thriving in the maritime climate of Margaret River where it is often found in blends with Semillon.
Sauvignon Blanc accounts for one in every 8 bottles of wine purchased on the Australian domestic off-trade retail market, but most of it is from New Zealand.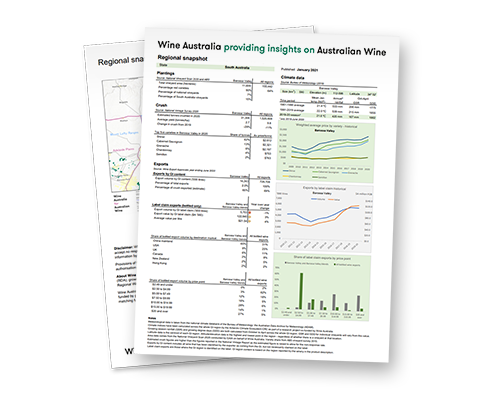 Sauvignon Blanc Variety Snapshot 2021-22
Variety snapshots are one-page profiles of individual Australian winegrape varieties and provide at-a-glance summary statistics on: viticulture data, winegrape production, winegrape price, key producing regions and export sales data compared against the same statistics for all wine grape varieties.
Download now
In the vineyard
Sauvignon Blanc is a relatively early ripening variety that does well in cool but sunny regions
Can tend toward excess production of foliage so canopy management is critical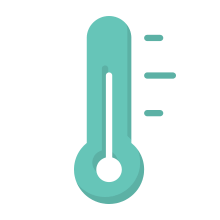 Regions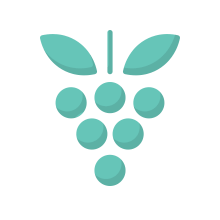 Styles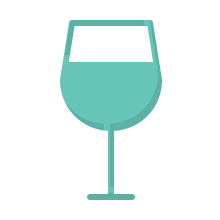 Qualities
In the winery

Vinification techniques
Stainless steel temperature control fermentations are common
Blended with Semillon in some regions – notably Margaret River
Barrel fermented and/or aged styles tend to be richer and more full-bodied

Maturation
The vast majority of Sauvignon Blanc is bottled shortly after fermentation
Some styles see a few months of maturation in oak
Major regional expressions
Adelaide Hills
This region has established itself as the benchmark for Sauvignon Blanc in Australia
Vibrant, aromatic and fresh with complexity and texture in the best examples
Read more on Adelaide Hills
Margaret River
Margaret River Sauvignon Blanc is typically blended with Semillon
Ranges from light, crisp and lemony and herbal through to fuller flavoured and more tropical with some barrel fermentation and or ageing
Read more on Margaret River
In the glass
Style and character
Light to medium bodied wines with vibrant aromatic fruit and juicy acidity.
Pairs with
Shellfish, fresh oysters, white fish dishes, chicken, pork, goat's cheese, salads.
Stay in touch with Wine Australia