A true Australian original
The origin of Semillon can be traced back to the Bordeaux region in France. Semillon also has a long history in Australia but has been overtaken in popularity in recent years by Sauvignon Blanc and Pinot Gris/Grigio.
More than half of Australia's Semillon comes from the Riverina. It is made as a single varietal wine in Barossa and the Hunter Valley and is commonly blended with Sauvignon Blanc in many regions, especially Margaret River.
Semillon is traditionally used to make a dessert-style wine where it is exposed to the fungus Botrytis cinerea (or 'noble rot'), which consumes the water content of the fruit, concentrating its sugar.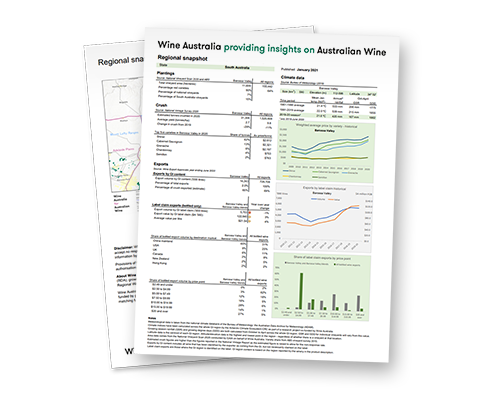 Semillon Variety Snapshot 2021-22
Variety snapshots are one-page profiles of individual Australian winegrape varieties and provide at-a-glance summary statistics on: viticulture data, winegrape production, winegrape price, key producing regions and export sales data compared against the same statistics for all wine grape varieties.
Download now
In the vineyard
Semillon is a thin-skinned variety
Conditions in Australia aren't conducive for the production of botrytis affected wines
Often picked early to preserve natural acidity
Semillon is often harvested early and made into a dry, light-bodied style of wine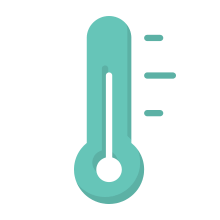 Regions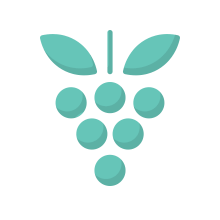 Styles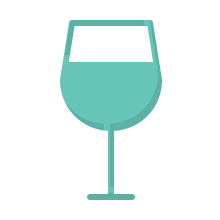 Qualities
In the winery

Vinification techniques
Cool temperature, stainless steel fermented is common for certain styles
Barrel fermented approach is also used but rarely in the Hunter Valley

Maturation
Some styles, such as those from Barossa Valley and Margaret River, spend time in oak barrels
Major regional expressions
Barossa Valley
Two different styles have emerged in the Barossa
Richer, ripe, more full-bodied oak aged versions
Lighter, crisper unoaked styles
Read more on Barossa Valley
Hunter Valley
Harvested early and fermented to dryness in stainless steel – bottled early
Light and lemony with high acidity when young
Develops complex fig, toast and honey character with 6–8 years of age
Can age gracefully for 40 years or more
Read more on Hunter Valley
Margaret River
Typical blended with Sauvignon Blanc in Margaret River
Can be made in a juicy, fresh unoaked style
More age-worthy styles tend to be oak fermented and/or oak matured
Read more on Margaret River
In the glass
Style and character
Light to medium weight wines that can be enjoyed early while crisp and fresh but also have the capacity to age for decades.
Pairs with
Fresh oysters, shellfish, white fish dishes, chicken, salads, goat and sheep's milk cheeses.
Stay in touch with Wine Australia