Finding a home in Australia
The Pinot Noir variety has been in Australia since the early 1800s. It was also one of the varieties brought into Australia by John McArthur in 1817 and by James Busby in the 1830s.
It has taken time for this notoriously difficult grape to find success, but it is now thriving in the cooler viticultural regions across the country, such as Tasmania, Yarra Valley and the Adelaide Hills, as well as the warm inland regions. It is just as likely to end up in a classic traditional method sparkling wine as in a red table wine that James Halliday has described as 'the nectar of the gods'.
It is the fourth largest red variety in Australia, but accounts for less than 3 per cent of the national crush.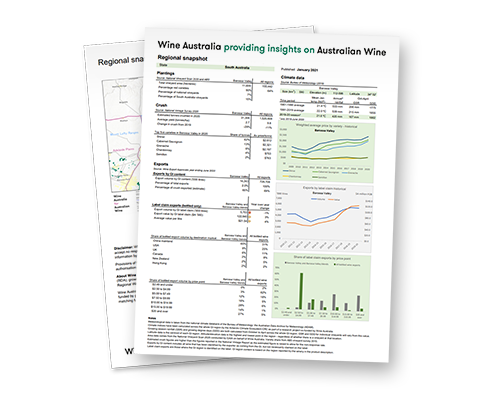 Pinot Noir Variety Snapshot 2022-23
Variety snapshots are one-page profiles of individual Australian winegrape varieties and provide at-a-glance summary statistics on: viticulture data, winegrape production, winegrape price, key producing regions and export sales data compared against the same statistics for all wine grape varieties.
Download now
In the vineyard
True origin is of the variety is still unknown – it is thought to have been around for 2,000 years
Our "heritage clone" MV6 is still widely cultivated today – newer Dijon clones arrived in the mid 1990s
Pinot Noir is a notoriously fickle variety that is difficult to cultivate
Early budding and relatively early ripening – susceptible to spring frosts as a result
Produces the best results in temperate climates and when yields are kept low
Delicate, thin skinned and prone to issue with botrytis bunch rot, downy and powdery mildew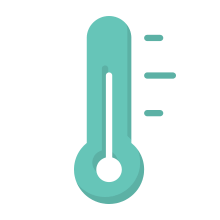 Regions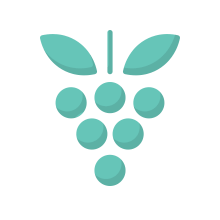 Styles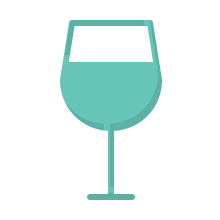 Qualities
4,948ha
Total plantings (2019-2020)
In the winery

Vinification techniques
Pinot Noir can be a challenging variety to vinify
Fermentation temperature is a topic of discussion – warmer versus cooler
Pre-fermentation cold soaks are used to enhance aromatics
Whole bunch fermentation and stem inclusion techniques to add structure and complexity
Pinot Noir is an important grape for the production on Traditional Method sparkling wines

Maturation
Pinot Noir has an affinity for new oak but care must be taken not to overwhelm the fruit profile
Use of new French oak for maturation is common
Move towards less new oak percentages and larger format barrels
Major regional expressions
In the glass
Style and character
Light to medium bodied Pinot Noir wines show lively cherry and strawberry fruit flavours. The very best wines can age for 10–15 years.
Pairs with
Very versatile. Pork, chicken, pheasant, quail, beef, salmon, charcuterie, pate and terrines.
Stay in touch with Wine Australia