24 Feb 2022
Details &
registration
Hosted by Value Learning for Wine Australia, this 90 minute virtual tailored workshop will provide wineries and producers with a strong understanding of the cultural aspects of doing business in Indonesia and equip them with tools to succeed in doing business, building relationships and working with Indonesian customers. With topics including Indonesian history, economy, religion, society, and business culture, this workshop will help participants understand the business environment and overcome the cultural barriers to doing business in this market. It will also include information about meeting protocols, pace of doing business, business customs and the generational change taking place in the country. Through exploring the lens of culture in both Australia and Indonesia, this will help participants to recognise their own way of operating, that of their potential Indonesian customers, and identify ways to bridge the difference.
You will also gain insight from wine producers currently in market who will discuss the main intercultural challenges they have faced, the barriers to effective communication and their top tips to help others succeed by doing business in Indonesia.
This workshop will be suitable for anyone:
Considering doing business in Indonesia
Already working with Indonesian customers and partners
Looking to establish partnerships with Indonesian companies.
Speakers
Fran Baxter
Executive Director, Value Learning
An intercultural educator with a passion for learning, Fran has a deep desire to build greater intercultural skills with groups, individuals and organisations.
With more than 25 years' experience in international education, intercultural learning and student mobility, she designs and facilitates learning programs delivered in Australia and across the globe. Fran manages and designs government funded projects connecting Australia with Indonesia, India and China, and manages projects related to vocational and teacher education, intercultural communication, inclusion and belonging.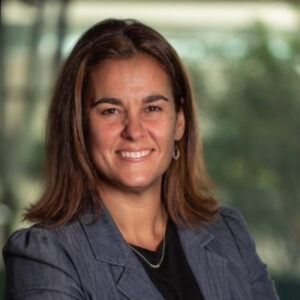 Marcela Lapertosa
Director of Education, Value Learning
A Cross Cultural Psychologist with a passion for fostering intercultural understanding, Marcela is also a master facilitator and trainer who has travelled the world providing global competence, intercultural learning and leadership training to diverse audiences.
Marcela led the development of multiple intercultural learning curricula to enhance study abroad experiences for students, host families, volunteers and international education professionals. An advocate for Global Citizenship education, Marcela organises and speaks at several conferences around the world.